Is it really necessary to have a Facebook page for a Sri Lankan business? consider that 2.5 billion people use Facebook every month, and more than 140 million other businesses already use Facebook to connect with that massive audience. There are approximately  6.5 Million active Facebook users in Sri Lanka, and surprisingly out of these users, 65% are men!! Now get yourselves motivated to create a FB page for your own Business as well.
There is confusion among small and medium businessmen on the difference between a Facebook profile and a Facebook page. Before starting anything let's have a clear idea of these two concepts. Facebook profile is your account when you get after signing up with Facebook. A Facebook page is attached to your profile so Facebook knows who owns the page, but it's a separate presence you can use to promote your business, brand, or cause. So first of all it is a must to have a personal FB profile to create your Facebook page. But nothing to worry about, the information from your account will not be publicly visible on your business page. This guide will be useful for any person a needs to create a Facebook page for a Sri Lankan business.
With quick simple 7 steps on how to create a Facebook Page for a Sri Lankan business, you'll get completely ready with your Facebook page!
Step 01: Getting signed up
First thing first, go to facebook.com/pages/create.
You'll find two different options, business/brand or community/public figure. Since now we are focusing on creating a page for a business, go to business or brand option, and click the Get started button.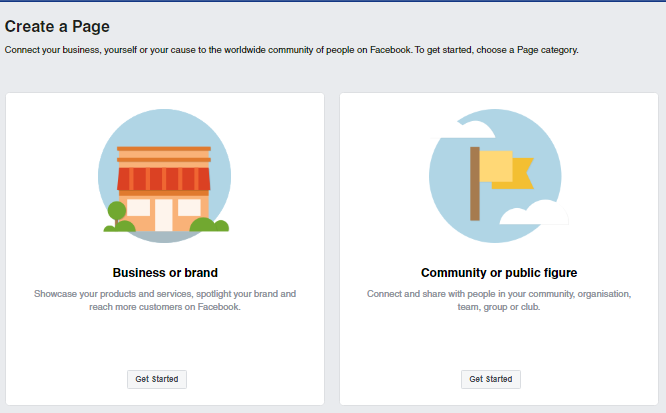 Next, you have to add your basic business information. Such as your Page name and your business Category. Carefully choose what business category you fall in. therefore when customers search on the products and services that fall in your category your page will get displayed.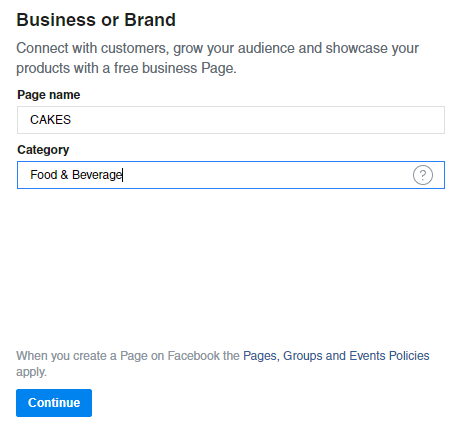 Step 02: Adding images
Now you have added your page profile picture and the page cover picture. To create a positive first impression within your customer's mind select appropriate and attractive images. Most of the time your page profile picture maybe your business logo. 
Your profile picture will be cropped to a circle, so be careful not to add any critical details in the corners. (A fact to consider, Your Facebook profile picture displays at 170 x 170 pixels on a desktop and 128 x 128 pixels on mobile)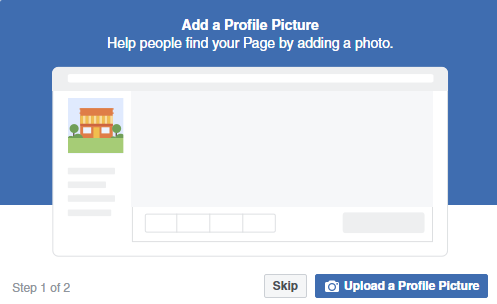 The cover image should capture the essence of your brand and convey your brand personality. So that you can add an image consisting of your tagline/ slogan as your cover image. But you have your total freedom to add whatever you like. But just remember to upload something that is visually appealing and reveals the true self of your brand.
(A fact to consider, Your cover image will display at 820 x 312 pixels on desktop or 640 x 360 pixels on mobile. The image must be at least 400 pixels wide and 150 pixels tall, but the recommended size to upload is 720 x 315 pixels.)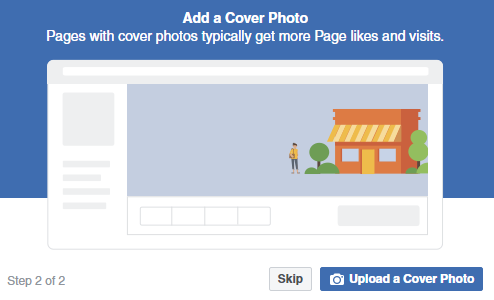 Don't get panicked with pixels! If you need perfect images don't hesitate to get the support of your designers.
Awesome! Now you have a basic Facebook business page. Let's have a sneak peek at what we can do to improve your page further.
Step 03: Creating your username
User name. Also known as the vanity URL is the direct path to your customers where to find you on Facebook.
Your username can be up to 50 characters long, but don't create a lengthy user name. You want it to be easy to type and easy to remember. Your business name or some obvious variation of it is a safe bet.
To set up your vanity URL click Create Page @Username in the left menu.
If you are all good to go click Create Username. A box will pop up showing you the links people can use to connect with your business on Facebook and Messenger. Now it is convenient for your customers to find out your page and get connected with you.
Step 04: Adding up your business details
It's important to reveal who you are to your customers. Tell your customers who you are and what you offer. To start filling out your business details, click Edit Page Info in the top menu. From this screen, you can share all the important information about your business.
Let's start with the description. To anyone who reads your description on your page must get a clear idea. Though this is a summary consisting of 255 characters, try to promote your business at this point itself.
Below that you can see the category you entered in Step 1. If you 're willing you can add additional categories here to make sure Facebook shows your page to all the right audience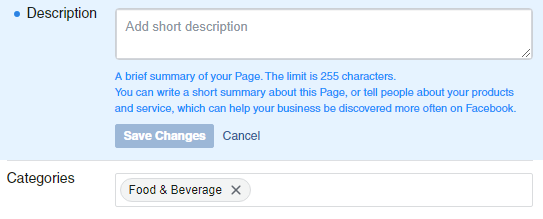 To let your customers interact and engage with your business add your phone number, website URL, email address service areas, and working hours.
Don't forget to save all your changes!!!
Step 05: Narrating your story
If you miss adding something important in the description section, don't worry Facebook has given enough freedom to add a longer description of your business. Creatively narrate your business story. Give your potential customers a good reason Why they should engage with your business and offer a compelling reason for them to stick around.
If you're done, click Publish.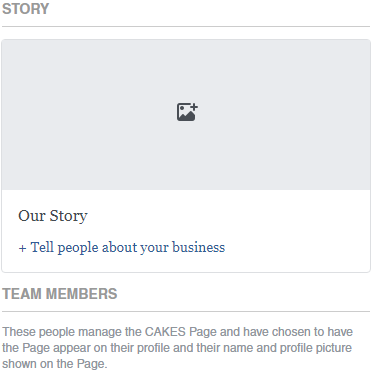 Step 06: Creating your first post and publishing your page
We are about to start the most exciting part of the page. Start off posting something attractive enough to grab the attention of your potential customers. 
Tip: Start with a catchy  business introduction post – "We are here"
You could also create a specific type of post as an event or product offer—just click one of the options in the Create box at the top of your page. Keep in mind whatever you post on your page must have an objective behind it. Putting some effort and creating posts without any proper intention would be meaningless. Therefore make sure to offer a value for the visitors who visit your page.
Great news! Now you're almost ready. If you are confident enough now you can publish your page. It's time to hit that big green Publish Page button in the left-hand menu. Now your page is visible to the public.
Step 07: Inviting the audience
Just publishing your page won't finish your work. It is time to get some followers to your page. You can start this by inviting your existing Facebook friends to like your new Facebook page. Also, you can use other social media platforms to promote your new page.
you must be having an idea on a Facebook page for a Sri Lankan business. Now you are all set to start your journey.  It will be a real advantage if you can gain some knowledge of Facebook marketing. That is where the real game is. Check out our blog article on Facebook Marketing in Sri Lanka to optimize your Facebook business page. Don't forget to subscribe to our newsletter, so that you won't miss anything important!!!!