The victory of our clients makes us stronger💪 ! 
Kelsey Homes is a top and most trusted real estate developer in Sri Lanka. A company that is well known for its quality and trustworthiness. Kelsey Homes has housing and real estate experience of over 35 years and they have won the hearts of more than 2000 customers.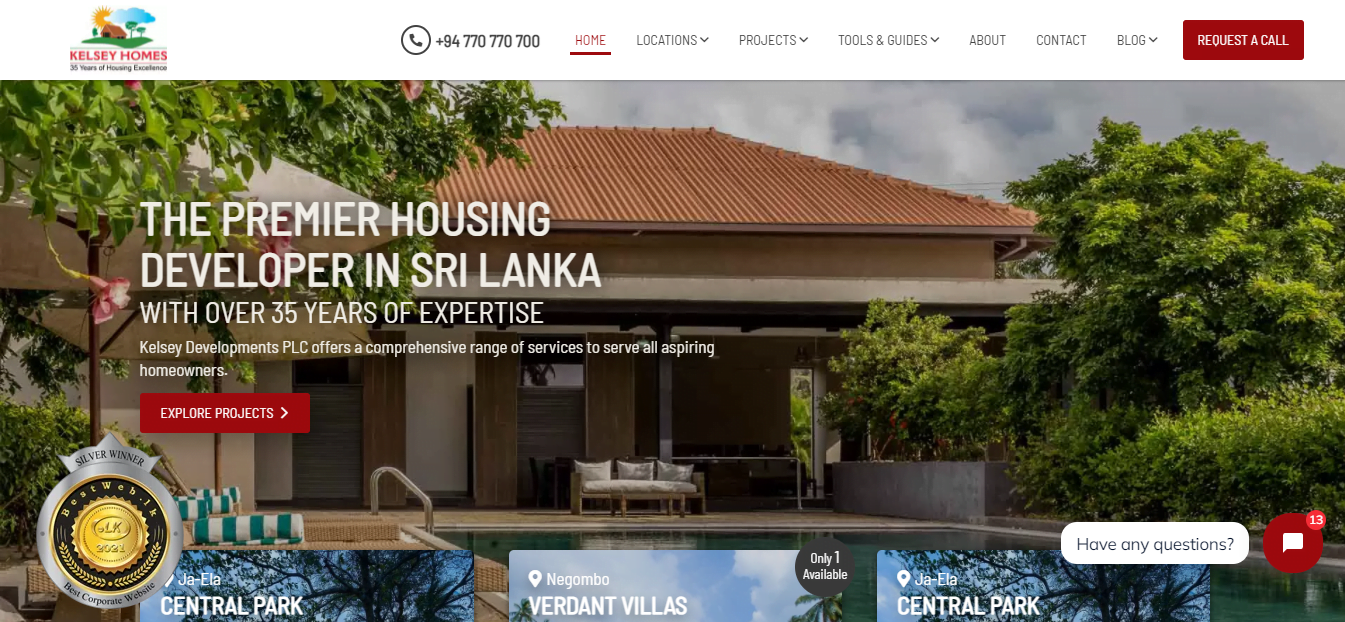 This is about their success in generating higher revenue in this hard pandemic era.
The Covid pandemic was a big challenge to the whole world. It was a big challenge for Kelsey Homes as well. However, in spite of all challenges during the pandemic, Kelsey was able to grow steadily by recording revenue of Rs. 320.51 million for the quarter ended 31 March 2021 compared to Rs. 32.50 million in the corresponding period of 2020. 
Amidst all challenges following the Covid pandemic, they also embarked on developing one of the largest gated, mixed housing projects in Sri Lanka – Central Park Ja-Ela and they will continue to cater to the evolving consumer by coupling innovation with affordable yet luxurious living solutions. 
Congratulations Kelsey Homes💪🥳 ! 
We wish luck for Kelsey Homes to keep building more iconic and magnificent gated developments to satisfy and win their customers. DoMedia will always be by your side by giving offering you the best of our services.
It is our desire to see our clients reaching new heights each day. Our team is always committed to give our clients the best! We are delighted to be a part of our client's success. 
Team DoMedia strongly believes that ''even if something is hard to achieve, it's not impossible!'' Therefore, everyone should keep moving forward because you can still win even if it seems impossible. 
Read more about the success of Kelsey Homes
https://www.ft.lk/business/Kelsey-Homes-records-steady-growth-in-spite-of-COVID-related-challenges/34-719351?fbclid=IwAR18GQZlV6cUYx1CgBnMjDOQDk7C_Eb7EL6LDit-IXicivwISgnX9zr4clQ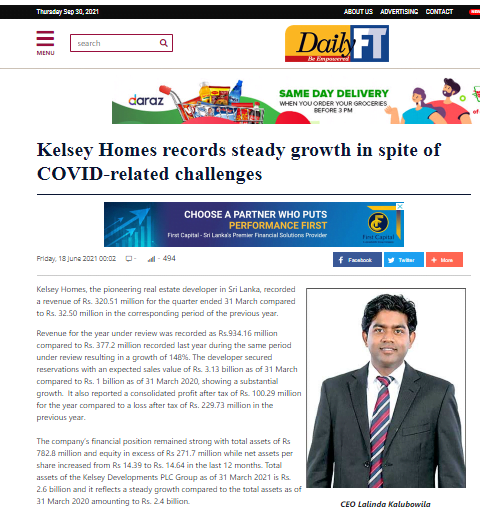 Our well rounded team is ready to help businesses connect with their customers in the best way!