Web Development
Beautiful, Conversion-Friendly Web Design. Like You've Never Seen Before.
A well planned website is one of the most vital tools for a successful business today. We are living in an era where the Generation Y (millennials) and Generation Z are the majority. Being influenced by the internet and the technology since birth, these individuals are dynamic and their decisions are influenced by the internet because of the endless resources available online. If your business is not found when they search for a product or service related to your field of expertise you are missing out an opportunity to expand your business.
For many businesses, a website is merely an expense. We believe it should be a marketing tool to attract potential customers. The website should be a business asset. DoMedia can not only help you with your website development but also with driving potential customers to your website which would bring in real business results.
With the ability to create easily operated, modern and mind capturing websites we are able to handle all types of web development activities with extreme ease. We are great at creating all types of websites.
Our Use Cases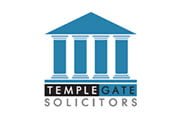 Templegate Solicitors 🇬🇧
Law Firm
Challenge
This industry consists of too many contents. The website design was done considering all kind of users that seek for Law advises. Listing less information on the home page and making the website user friendly was a challenge.
Solutions
Our team worked with the client, identified the purpose and built up a good solution by understanding all the requirements, we added different categories of the services, listed all the laws. Showed most of the testimonials on the website, these make users seek for past works that the team has done.
Services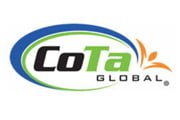 Cota Global 🇺🇸
E-commerce
Challenge
There were plenty of categories and products owning to the owner. Differentiating those on a single page and making the website user-friendly and mobile responsive was a challenge. Also, the user wanted to update the products by few steps. Due to bulk of products listed increasing the website speed was also a challenge.
Solutions
Added different sections and developed the site in a way that is easy for the user to update products. Categories products according to the
Services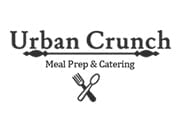 Urban Crunch 🇺🇸
Food
Challenge
One of the challenges they had was they are not selling food for 1 serving instead they have packages for 10 meals, 15 meals, 20 meals etc.  so the customer gets to select all the meals they want for 10, 15 or 20 people. Making the order quick manner and showing all the products with prices was a challenge.
Solutions
Redesigned all the pages in a way that increases the user experience of the website. Analysis a method to add bulk of items and developed the website, which the content can be updated very easily. Also redesigned the ordering system, which the customers and employees always interact.  
Services