Social Media Marketing
Get your brand in front of customers where they browse most
so they recognize your product and services when they need you.
The world is changing so is marketing. Over the past 10 years, they have been changing at a rapid rate more faster than how they have changed over the past 50 years. 51% of the world has access to the internet, and is increasing everyday. With more and more people having access to the internet, the number of individuals joining social media platforms are also expanding. It is no doubt that social media has tremendous potential for marketing if used right. Social Media marketing in Sri Lanka is not new. It has been existing for almost a decade and many Sri Lankan businesses are now entering the social media arena for their marketing purposes, however there are a certain percentage of Sri Lankan businesses who are still struggling to establish their presence on social media.
As marketers what we care about is attention. Right now the attention is on social media. It might not be in the future. This is why marketers care more about social media marketing in 2018.  We at DoMedia have a dedicated team consisting on individuals who are skilled at managing your campaigns, creating creative content, data analysis, tech support for websites and video production. We can ensure that the social media campaigns we run would bring in outstanding ROI and actual business results while spending your marketing budget efficiently. With our clientele based from both foreign and local markets we have profound experience in running social media marketing campaigns. We understand that what brings us results today might not bring the same tomorrow, because of that we are ready to take that challenge and put extra effort into making your social media campaign a success.
Our Use Cases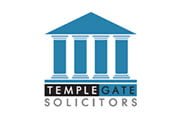 Templegate Solicitors 🇬🇧
Law Firm
Challenge
This industry consists of too many contents. The website design was done considering all kind of users that seek for Law advises. Listing less information on the home page and making the website user friendly was a challenge.
Solutions
Our team worked with the client, identified the purpose and built up a good solution by understanding all the requirements, we added different categories of the services, listed all the laws. Showed most of the testimonials on the website, these make users seek for past works that the team has done.
Services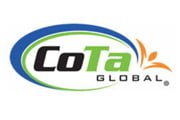 Cota Global 🇺🇸
E-commerce
Challenge
There were plenty of categories and products owning to the owner. Differentiating those on a single page and making the website user-friendly and mobile responsive was a challenge. Also, the user wanted to update the products by few steps. Due to bulk of products listed increasing the website speed was also a challenge.
Solutions
Added different sections and developed the site in a way that is easy for the user to update products. Categories products according to the
Services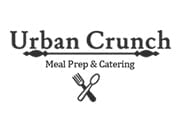 Urban Crunch 🇺🇸
Food
Challenge
One of the challenges they had was they are not selling food for 1 serving instead they have packages for 10 meals, 15 meals, 20 meals etc.  so the customer gets to select all the meals they want for 10, 15 or 20 people. Making the order quick manner and showing all the products with prices was a challenge.
Solutions
Redesigned all the pages in a way that increases the user experience of the website. Analysis a method to add bulk of items and developed the website, which the content can be updated very easily. Also redesigned the ordering system, which the customers and employees always interact.  
Services