Creative & Production
Draw more business for your brand through informative, persuasive,
and optimized content for your website and campaigns.
As marketers what we do is communicate with humans. If you are to communicate with someone you need to have their attention first. Consumers today are flooded with so much content in their day to day life, in order for your marketing message to stand out you have to be creative irrespective of the type of content, whether it is a text for a blog article, an image about your services or video of your company culture.
As a full-service digital marketing agency DoMedia can help you make creatives for your marketing campaigns with our talented writers and art directors, a full-fledged photo and video team. We have the talent required for your creatives and production. and we will make sure your marketing campaign will stand out amongst the competition.
Our Use Cases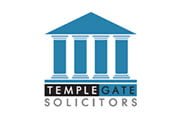 Templegate Solicitors 🇬🇧
Law Firm
Challenge
This industry consists of too many contents. The website design was done considering all kind of users that seek for Law advises. Listing less information on the home page and making the website user friendly was a challenge.
Solutions
Our team worked with the client, identified the purpose and built up a good solution by understanding all the requirements, we added different categories of the services, listed all the laws. Showed most of the testimonials on the website, these make users seek for past works that the team has done.
Services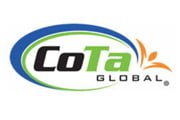 Cota Global 🇺🇸
E-commerce
Challenge
There were plenty of categories and products owning to the owner. Differentiating those on a single page and making the website user-friendly and mobile responsive was a challenge. Also, the user wanted to update the products by few steps. Due to bulk of products listed increasing the website speed was also a challenge.
Solutions
Added different sections and developed the site in a way that is easy for the user to update products. Categories products according to the
Services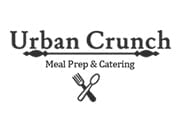 Urban Crunch 🇺🇸
Food
Challenge
One of the challenges they had was they are not selling food for 1 serving instead they have packages for 10 meals, 15 meals, 20 meals etc.  so the customer gets to select all the meals they want for 10, 15 or 20 people. Making the order quick manner and showing all the products with prices was a challenge.
Solutions
Redesigned all the pages in a way that increases the user experience of the website. Analysis a method to add bulk of items and developed the website, which the content can be updated very easily. Also redesigned the ordering system, which the customers and employees always interact.  
Services