Content Marketing
Cut through the noise. Fuel your brand and drive results with content marketing campaign
Draw more business for your brand through informative, persuasive, and optimized content for your website and campaigns.
In today's world individuals are forced to see many advertisements like never before. Consumers have become quite used to scrolling past an advertisement on their social media feed without even taking a look at it. This has also taken place in traditional marketing platforms such as the television, radio and the newspapers. Majority of the population tend to catch up on their chats or switch channels when an advertisement is run on TV. These marketing channels do not produce the same amount of results like they did when they started off. This squandering has already started on social media marketing.
Even though Content Marketing has been around for a while, it hasn't been used widely. Due to the squandering in other forms of marketing today we as marketers have no choice but to explore innovative marketing channels. Content Marketing has a unique way of communicating because it does not force a customer directly to buy a product or service, but instead gives them reason to buy it and most importantly educates them about the product or service.
Content Marketing is not just about writing an article or making a video, it should be a well planned campaign where you plan out for a period of time. This requires a team with innovative individuals with the ability to think outside the box. With 4 years of experience in being a creative and dedicated agency, DoMedia can help you with planning, writing your content, video production and making it viral among the target audience.
Our Use Cases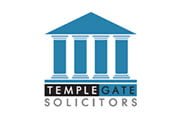 Templegate Solicitors 🇬🇧
Law Firm
Challenge
This industry consists of too many contents. The website design was done considering all kind of users that seek for Law advises. Listing less information on the home page and making the website user friendly was a challenge.
Solutions
Our team worked with the client, identified the purpose and built up a good solution by understanding all the requirements, we added different categories of the services, listed all the laws. Showed most of the testimonials on the website, these make users seek for past works that the team has done.
Services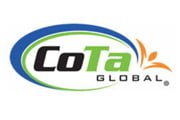 Cota Global 🇺🇸
E-commerce
Challenge
There were plenty of categories and products owning to the owner. Differentiating those on a single page and making the website user-friendly and mobile responsive was a challenge. Also, the user wanted to update the products by few steps. Due to bulk of products listed increasing the website speed was also a challenge.
Solutions
Added different sections and developed the site in a way that is easy for the user to update products. Categories products according to the
Services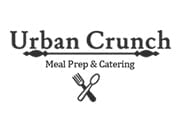 Urban Crunch 🇺🇸
Food
Challenge
One of the challenges they had was they are not selling food for 1 serving instead they have packages for 10 meals, 15 meals, 20 meals etc.  so the customer gets to select all the meals they want for 10, 15 or 20 people. Making the order quick manner and showing all the products with prices was a challenge.
Solutions
Redesigned all the pages in a way that increases the user experience of the website. Analysis a method to add bulk of items and developed the website, which the content can be updated very easily. Also redesigned the ordering system, which the customers and employees always interact.  
Services